Harley has been adopted!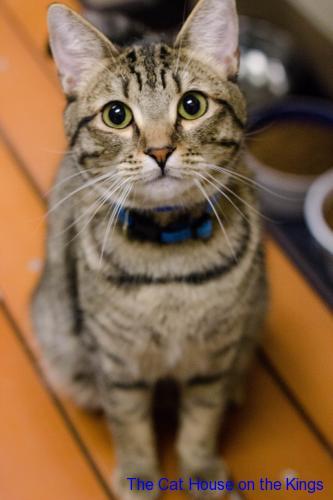 Hailey and Harley are a delightful pair of bonded tabbies. They were adopted together as kittens (they are littermates) and recently returned because a family member moved in with a dog that is NOT cat-friendly. They are, understandably, a bit bewildered about losing their home ... and they are settling back into the adult room at our Fresno Petco Adoption Center. They are soft, leg-rubbing, purring sweethearts who need to go TOGETHER to their FOREVER home.
Do NOT apply for one without also applying for the other.