Kitten 23372 (Roger)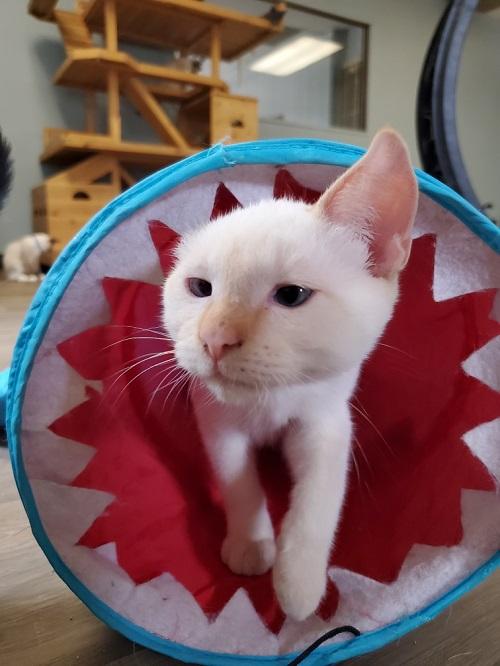 Rodger is a super happy boy who has a loud and cute meow and he loves to chat you up in true siamese style. He is confident and curious and wants to explore his surroundings. He's affectionate and wants to lay near or on his human. He especially loves wrestling with his Adoption room buddies, running through tunnels, Jumping on to the shelves, and rolling around with krinkle toys. Is this spunky and loving boy the right fit for you?
Please note:
Kitten 23372 (Roger) is shown as a Siamese Mix based solely on his appearance. We rarely take in purebred animals, so virtually all of them are a mix of several breeds. Do not make an adoption decision based only on our breed designation, especially if you are concerned about allergies.