Prince has been adopted!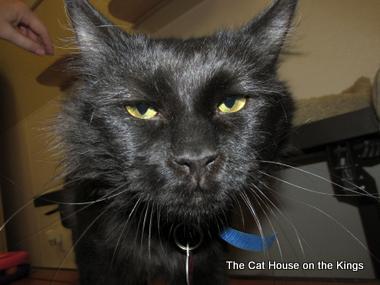 Prince was rescued as an itsy bitsy teeny weeny black fuzzy bottle baby who was hand-raised and bottle fed by foster mom Tammy. As a result, he's very friendly and people-oriented and is the sweetest kitten you've ever met! He's got amazing silky-soft glistening black fur with silver tips, and he shines in the sunshine when he's taking a nap! He's playful and whimsical and loves toys and toes and other cats and kittens! Could he be your Prince Charming?

Prince was adopted from us as a kitten and just returned because he lost his home through no fault of his own. He is a total lovebug and VERY affectionate! As a young kitten, he was fostered with standard poodles and a mini poodle. He recently met them again and does not seem freaked out by dogs.