Chad-Kathy S perm Foster's adoption is in progress!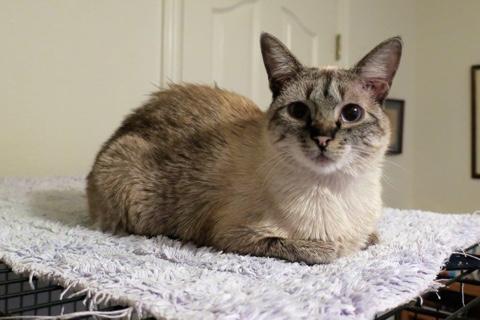 Charming little Chad and his equally adorable brother and BFF, Jeremy, were rescued with their mother and have been lovingly fostered to be ready for their forever home. He's a sweetheart of a kitten who knows what he likes, and that's just about everything! With those topaz blue eyes and gorgeous Lynx point coloration, Chad is a gem! But it's his affectionate nature with everyone and his sweet bond with his brother that really sets him apart as a great little guy! Each of these brothers waits for the other before eating their dry food or having a drink, just like the best of buddies! They are each other's favorite groomer and sleep buddies too! Chad is lively and playful and especially likes to sit up high and prepare to head boop and cheek rub anyone who comes his way!

Chad and Jeremy have been designated "special needs" because they have both had some chronic URI.
Please note:
Chad-Kathy S perm Foster is a Special Needs cat