Welcome to The Cat House on the Kings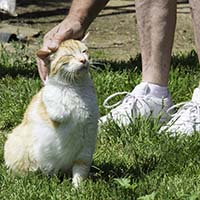 Our Mission
The Cat House on the Kings is California's largest no-cage, no-kill, lifetime cat sanctuary and adoption center. Our mission is to place rescued cats and kittens into loving, permanent homes; to provide a safe, happy and healthy home for unwanted cats and kittens in a unique, no-cage facility; to prevent pet overpopulation through spaying and neutering; and to educate the public about responsible pet ownership.
In a Nutshell
Lynea Lattanzio, who founded and runs The Cat House on the Kings, talks about how it came about and gives you a peek into our unique environment in these videos by Jack Perez and Elizabeth Nelson:
The Cat House is a 501(c)(3) nonprofit corporation, receives no government or public funding, and relies entirely on donations from the public to carry out its mission.
Since its founding 24 years ago, The Cat House on the Kings has saved over 24,000 cats and 7,000 dogs (not counting the 40,000 animals we have spayed and neutered!) and currently cares for more than 700 cats and kittens, a dozen or so dogs and a handful of peacocks.
---
---
Visit The Cat House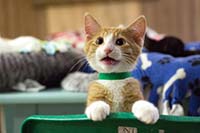 Tour Our Facility
Check out our facility! Get a bird's eye view of The Cat House. Find out who loves the wood stove.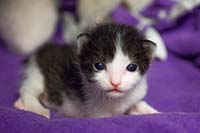 Foster a Kitten
We are always in need of foster homes for both kittens and adults. Can you help us by fostering one or more cats or kittens to help socialize them?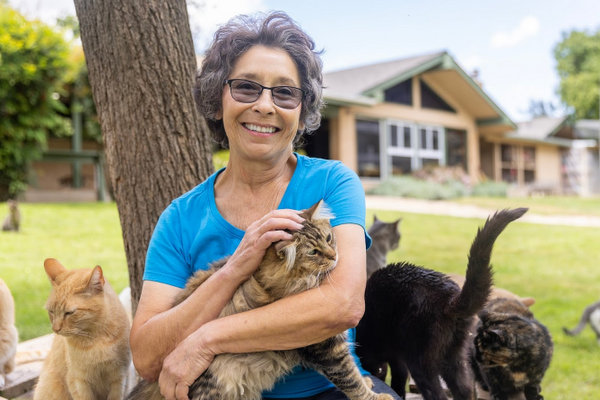 Meet Our Founder
Lynea Lattanzio is the brains behind the operation. She single-handedly designed, funded, and built The Cat House, and now oversees the running of the facility.
---
Get the Latest Scoop on The Cat House
Choose the newsletter you want to read from the drop-down list below and click the "Go" button. You may need to install Adobe Reader. You can also get our newsletter via e-mail.
Follow The Cat House on the Kings:
---
Contribute
We need your help! Check out how YOU can make a difference in the life of a cat at The Cat House on the Kings. We are a 501(c)(3) non-profit corporation (EIN 27-0015288), so your cash donations are tax-deductible.
---
Shop to Give
When you shop at one of our 24 Shop to Give partners (like the one below) or through one of the ads which appear on this website, we receive either a donation as a percentage of your purchase or a referral fee. The more you buy, the more you help the cats!
---