Bunny Cat passed away 8/20/2016. RIP.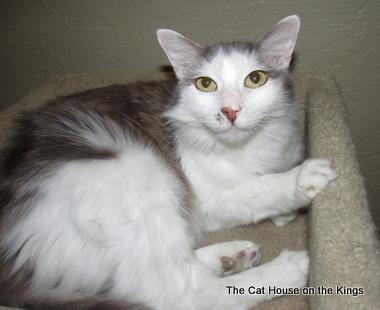 Bunny Cat is a sweetheart that was abandoned by her owners who moved away and left her behind. Bunny Cat is such an amazing girl, we couldn't just leave her to fend for herself. She enjoys to lay in laps, being pet, and napping in the sunshine by a window. Bunny Cat is very people-oriented and just wants to love and be loved!
Bunny Cat is looking for her very own sponsor!