News and Events
Latest News
Petco Adoption Center
The Cat House on the Kings has partnered with Petco and the Petco Foundation to build a 1500 sq. ft. adoption center inside Petco at 4144 N. Blackstone at Ashlan in Fresno. The adoption center at Petco is open daily 10am-5pm and Wednesday 10am-6pm. Call (559) 222-0228 for more information. (Please note: Our on-site adoption center is open by appointment only. Call (559) 638-0490.)
Our heartfelt thanks go to Carl and the Petco Foundation for their support.
Past Events
See photos of past events:
Media Coverage
See The Cat House on the Kings in the media:
Blog Stories
Visitor Photo Albums
See some of the photos taken by visitors to The Cat House on the Kings:
Our Scrapbook
Occasionally people share with us their own stories about The Cat House on the Kings, cats and dogs who have passed through our doors and about their other pets. We share some of these stories through our scrapbook. If you have a special story to share, simply e-mail us.
Join our mailing list
Sign up today to receive our free newsletter!
Spring Open House Raffle
Drawing on May 4th, 2019.
Sapphire & Diamond Ring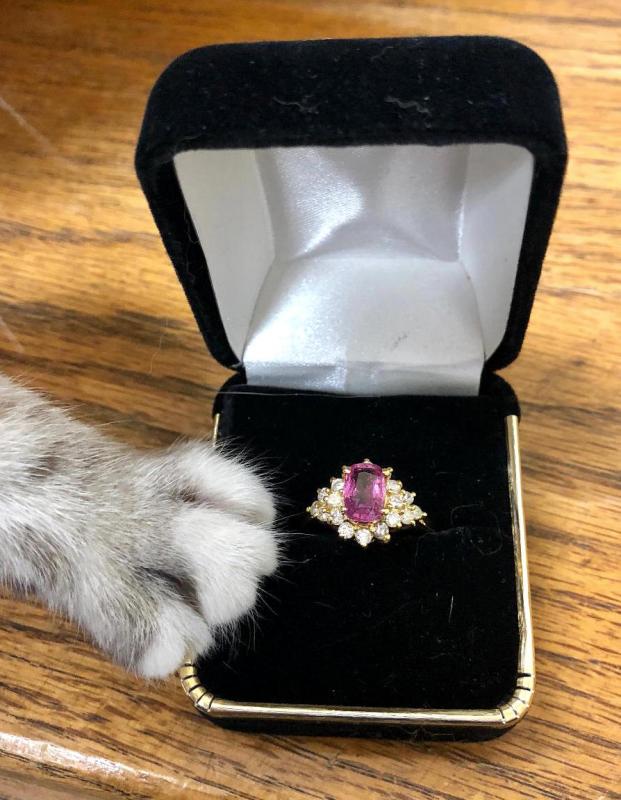 The Cat House on the Kings is raffling off this beautiful ladies size 7, 14kt yellow gold, contemporary style faceted-cut sapphire and diamond fashion ring. The ring features 18 round brilliant-cut diamonds and gorgeous cushion-shaped sapphire. Appraised value: $4,600.
Rules
Raffle tickets are just $1 each. For every 20 tickets you purchase, you will get one free. So if you buy 60 you will actually get 63! To enter send a check or money order payable to The Cat House on the Kings and marked "RAFFLE TICKETS" in the memo section to The Cat House on the Kings, 7120 S. Kings River Rd., Parlier, CA 93648-9720. Alternatively, you may call our office at (559) 638-0030 to purchase tickets with a credit card ($20 minimum). Your ticket numbers will be recorded for the drawing, but we are saving on postage and not mailing ticket stubs. Tickets purchased locally will receive ticket stubs. You need not be present to win. Shipping is free to U.S. addresses, but any international winner will need to help cover shipping costs.
Please note: We are not permitted to accept raffle ticket payments online. We apologize for the inconvenience.
---
Grants Received
The Cat House on the Kings is extremely grateful to the following organizations and individuals for their generous grants. Please visit their websites via the links below to find out more about their charitable activities.


Greater Good in conjunction with Boehringer Ingelheim provided us with 500 Fel-O-Guard Plus 3 vaccines which will be of tremendous help during kitten season!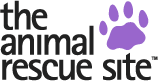 We are honored to have been awarded the following prizes in the Shelter Challenge:
$1,000 1st place weekly winner for the 2016 Story Contest Challenge.
$20,000 Grand Prize Winner & $2000 Weekly Prize Winner, 2015 Happy Howlidays Shelter Challenge.
$1000 1st California State Winner, 2015 Play It Cool Shelter Challenge.
$2000 Grand Prize & $500 Weekly Winner prize, 2015 Spring Beta Test Shelter Challenge.
50 AlphaPooch pet beds for 2nd place in California, 2014 Holiday Edition of the Shelter Challenge.
Thank you to
The Animal Rescue Site
for making this all possible and to all of you, our supporters, for voting daily for us in the Shelter Challenge contests!

The Cat House on the Kings is honored to have received a $1000 Community Impact Award from Alley Cat Allies for which we are extremely grateful.

The Build-a-Bear Workshop Bear Hugs Foundation has awarded us a $2,500 grant.

The ASPCA has generously awarded us the following grant:
| | |
| --- | --- |
| $5,000.00 | For transporting dogs out of our low adoption high kill rate area |
| $5,000.00 | For spay & neuter |

The PETCO Foundation has generously awarded us the following grants:
| | |
| --- | --- |
| $10,000.00 | A grant for spay/neuter. (Jan 2015) |
| $1,000.00 | A special grant for being voted a 100 Celebrations partner by Petco associates. Thank you! (Sep 2012) |
| $2,500.00 | Helping the animals of California's housing crisis (Aug 2012) |
| $5,000.00 | For spay/neuter (Aug 2012) |
| $5,000.00 | For spay/neuter |
| $2,500.00 | Helping with California's housing crisis fund |
| $1,631.72 | Cat and dog food |
Leave No Paws Behind
has generously awarded us $500.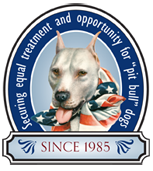 We are extremely grateful to the Animal Farm Foundation for an initial grant of $5,000 to provide comprehensive companion animal care services to pet owners in need of assistance through the Happy Healthy Pet program.