Floyd is a sanctuary resident.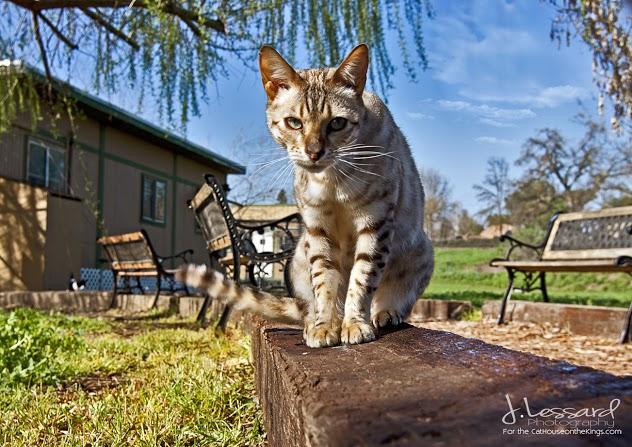 Floyd is a really wonderful, well socialized, adorable cat. This is a great kid. He deserves his own "perfect" home. He's a Bengal cat that will require a large home of 3000+ square feet, plus a catio area (enclosed outdoor space).
He gets along well with some cats and doesn't even mind some dogs. We're looking for a serious/ experienced cat owner. This guy is just looking for a place to hang, be a cat, and needs some space.
**Serious adopters only please**
Please read how to care for a Bengal if you are considering Floyd.