krusty is a sanctuary resident.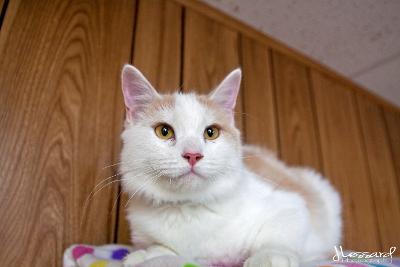 What a handsome, charming little guy this is who is anxiously waiting to find his forever home. He is a very playful boy who loves to romp around the adoption room with his siblings and enjoys simple day-to-day activities. He has bunny soft, snowy white fur, with soft brushstrokes of pale red. This beautiful boy will fit into any type of home or family.
Cat 10803 needs a sponsor while he waits to be adopted!