Ally Wolfe has been adopted!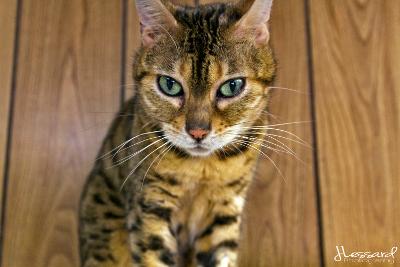 This beautiful Bengal is one of our newest additions who couldn't stay in her existing home. She is very social with people and overall a great cat. She tolerates some cats, but would probably do best as an only cat. Ally Wolfe is very vocal and will let you know when she demands attention or isn't happy. She is very active and would do best in a large home preferably with a catio. Bengals are a unique breed and we strongly recommend doing your research before considering this particular breed. An experienced Bengal owner is preferred.
**Serious adopters only please**
Don't forget to check out her short video soon.