Sonny is a sanctuary resident.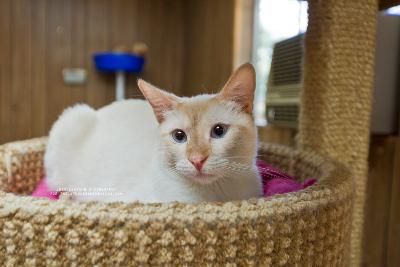 Sonny is a young flame point Siamese Manx cat. When he arrived at Cat House he was slightly reserved, however once he learned that he was in a loving environment he let his guard down. He now loves attention and wants to be around people and other cats. Sonny enjoys sun bathing, chasing balls, and getting a hold of your shoe laces. Sonny will fit into any type of home or family.
Sonny needs a sponsor while he waits for his forever family!