Chickadee has been adopted!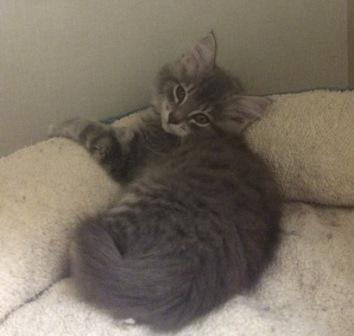 A young, loving tabby mom was rescued along with her four adorable kittens! What lovebug purrbugs they all are! They have been raised in a loving, local foster home with cats, dogs and children ~ and now it's time for new homes for them all!
Chickadee is a playful and adventurous girl who announces her presence (and her desire for food) with the cutest little chirps you've ever heard! She is especially fond of feet and has been known to fall asleep while sitting on feet (she loves to be warm and toasty!) What a cutie!