Raven has been adopted!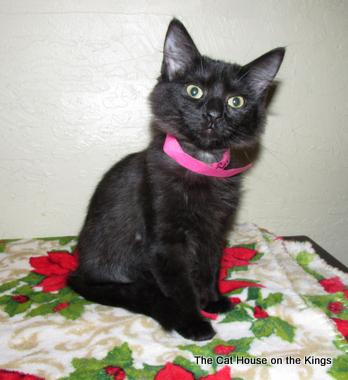 A young, loving tabby mom was rescued along with her four adorable kittens! What lovebug purrbugs they all are! They have been raised in a loving, local foster home with cats, dogs and children ~ and now it's time for new homes for them all!
Raven is amazingly gorgeous, with silky-soft black fluff and mesmerizing and clear eyes! She's a bit of a mischevious girl who loves snuggling and cuddling ALMOST as much as she loves ambushing and chasing her littermates!