Cat 11286 is a sanctuary resident.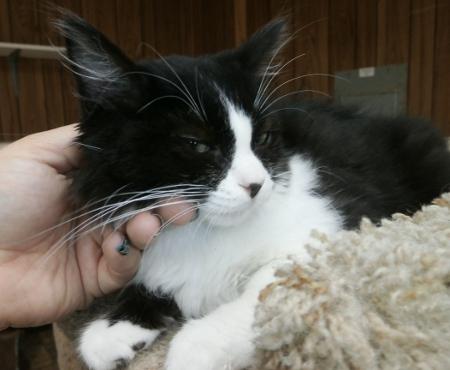 Our delightful little kitten is ready to find a home of her own. She has a beautiful silky long haired coat and a little face you can't forget. She is a bit shy around new people, but when you pick her up and love on her she'll start to purr. Kitten 11286 gets along well with other kittens and really gets a kick out of chasing her friends around the adoption room.
Kitten 11286 needs a sponsor while she waits to find her forever family!