Cat 14268 (Starlight)*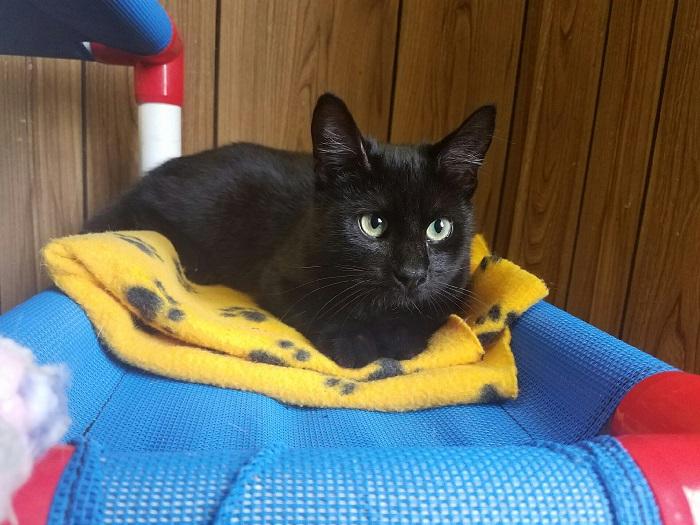 After much recuperation and love, this wonderful kitten is ready to find her forever home. Don't let her stare fool you...she's a sweetheart to the fullest. She had a rough beginning with months of care, love and patience. Once you scoop her up in your arms she's all purr. Her fur is soft as silk, just like her personality. She runs and plays with the best of them being a loving and playful kitten. She has the biggest heart of gold and is looking for her forever home who will dote on her the way she needs. If you're looking for that shooting star, pick Starlight!
Don't forget to check out her short video!