Ash has been adopted!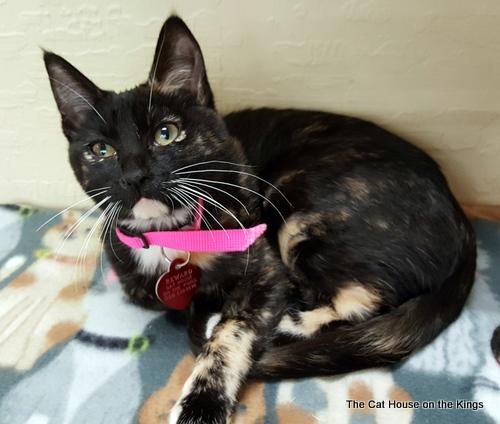 When a neighborhood mama cat was tragically killed by a dog, we were called to rescue two darling sisters from certain disaster. We named them Ash and Cinder and placed them a loving local foster home where they have enjoyed 3 kids, dogs, and other cats. These deeply bonded sisters are very affectionate and uniquely beautiful cuddlebugs who now need a loving home where they can stay together forever. Adorable Ash is a kitten with the most soulful eyes and extraordinary set of whiskers you could imagine. She is bunny-soft which is good because she is irresistible to hold and love on. Affection is her favorite thing! She's also happy to scamper about with her darling sister and invent little games to satisfy their lively curiosities! Sweet Ash and her sis have their bags packed and are ready to be the cherished additions in a purrfect forever home. How about yours?
Ash and Cinder are a very bonded pair and should be adopted together as a pair. A precious pair of kittens is just $100!