Francine has been adopted!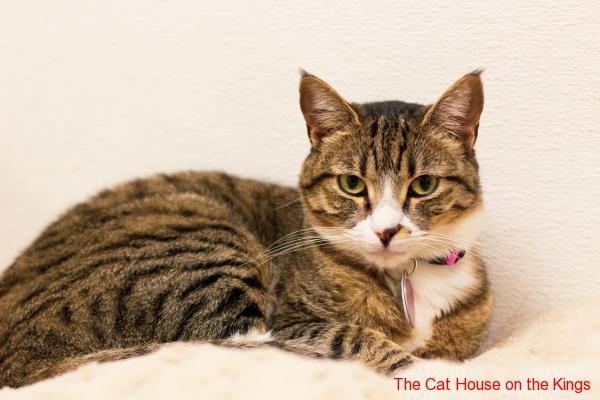 Francine is a fun and furry feminine feline who's fond of frolicking, cuddling, playing, pouncing and sleeping on beds, couches and cat condos. She was adopted from us as a kitten and returned through no fault of her own (a human family member developed allergies) and she's ready for her next great adventure in life. She's got beautiful markings, a mind of her own, and a bit of a diva attitude ~ and she's really just a great all-around cat!
Please consider also applying for JT (he's 3!) as they've lived together 2+ years.