Bud has been adopted!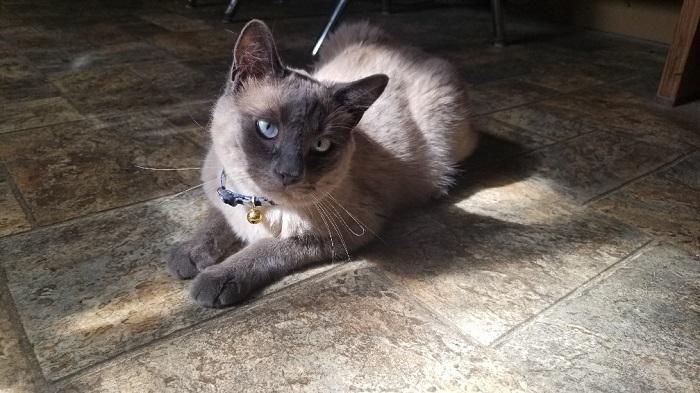 Bud is a very handsome, sweet kitty. He has a gorgeous coat, and stunning blue eyes. He is the kind of cat that will reach up for you to carry him, he loves sitting on a nice warm lap for some snuggle time. This cat has the best personality, so we are hoping that he will win you over.
Although Bud is the best cat in the world, he is special needs. He has an endearing wobbly walk, and has been this way since he was young. We think it may be a slight neurological condition, but it doesn't stop him from playing, running, getting up on cat trees, etc.
Please give this great kitty a chance by applying for him and visiting him at our Parlier, Ca facility.