Chewbacca has been adopted!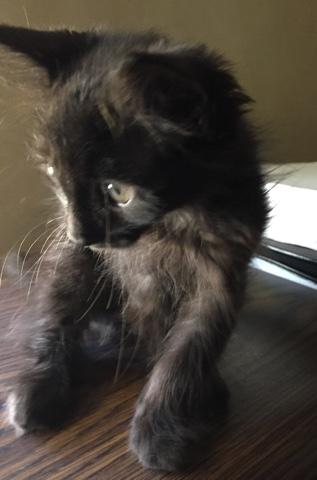 Chewbacca is a lover who will park himself on your feet until you pick him up for a cuddle. He loves to play with the other kittens. He can sleep pretty much everywhere ~ but warm laps are his favorite. He's a fluffy loverboy! This kitten has been fostered with other kittens and cats.
Hans and Chewbacca are inseparable and would make a awesome Starwars pair! Adopt this pair of kittens!!!