Serafina has been adopted!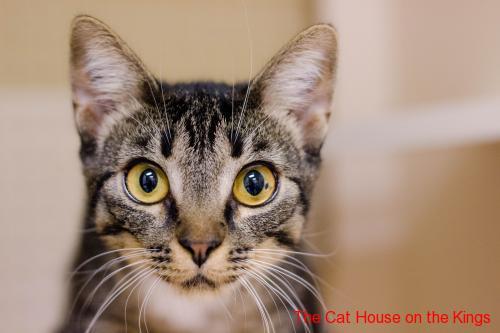 Serafina is a sweetheart snugglebug! She is friendly, people-oriented, smart as a whip and very adventurous! She was originally trapped with the intention of spaying and releasing her ~ but she turned out to be a super loving, delightful sweetie, so she's now patiently waiting in a foster home to find her very own family! What a great girl!
Sera is a beautiful tabby girl with white socks. She is playful and friendly, AND she has something to say about everything. She chirps rather than meows and does a lot of purring. She loves to be petted. She is adapting well to life inside the house, although certain house noises alarm her. She is a bit stand-offish with other adult cats, but is starting to play with the two younger foster babies we have. She might be a good placement for family with no other cats or very small children.