Rosie has been adopted!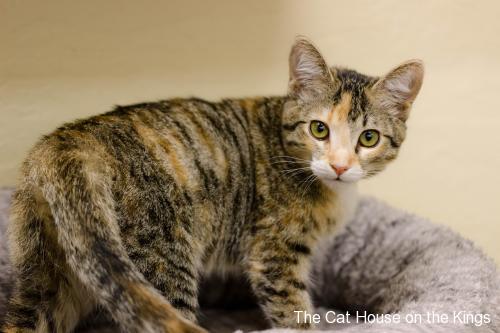 Rosie is a beautiful grey tabby with orange tabby patches and white socks, black eyeliner and lipstick. She can be shy at first but quickly warms up to cuddling and purring once everything quiets down. Rosie loves other cats and can tolerate mellow dogs, she is used to loud active children but would prefer quieter older kids. She is a true lap kitten and will take full advantage of a warm loving lap to nap and snuggle in.
She is small for her age but she is very healthy and developing beautifully as she grows.