Lucy has been adopted!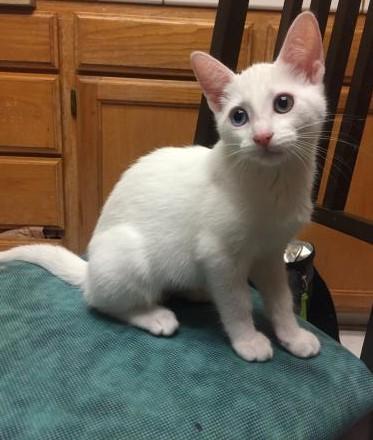 Loves to explore. Plays well with others and loves to carry toys all ober the house. She is fun and loves attention. Im very personalable and curious. Needs alot of attention. Can be adopted alone but will do better with animal compansionshi
Lovebug Lucy can't resist exploring everything! She also loves a lot of attention and opportunities for kitten fun! This sweetheart's lively, out-going personality and enjoyment of people and of animals makes her an instant favorite of everyone she meets! When this little beauty isn't poking around and getting up to speed on everyone's business, she can be found hauling her toys all over from here to there around the house! But most important to this marshmallow doll's day is a lot of attention, cuddles, and snuggles! She really loves attention! What a sweet treat this precious girl is sure to be in a forever family that will cherish her! Lucy hopes she can be the love you've been looking for.