Cat 18598 (Pumba) is a sanctuary resident.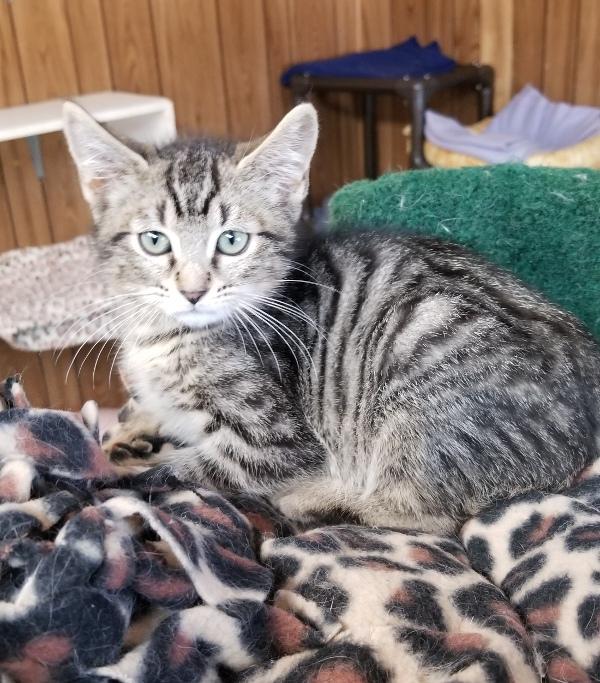 Meet Cat 18598 aka Pumba, unlike his littermates he has a tail. He's a tad shy, but has potential. He's currently is the FUN adoption room with all the other kittens waiting to be adopted. He's product of a stray mom who lacked social skills. We're hoping this little guy will blossom and that special home will become available for him.
He never really blossomed, besides how much hope we had for him. A sponsor would be appreciated!