Kala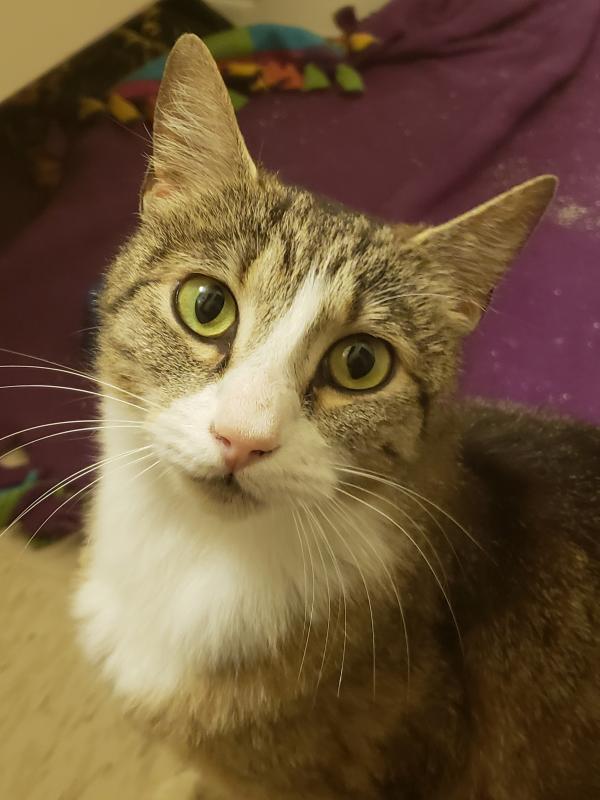 Female
Tabby
White
Kala is not in the care of The Cat House on the Kings and we cannot vouch for her personality or health status. Please call 1 (559) 727-0633 with questions; do not contact The Cat House on the Kings about Kala!
Kala is SO sweet! Shes affectionate but still a little scared. She loves to be pet and is constantly purring.
My friend lives up in the mountains and found Kala and one of her babies. She was friendly enough to let my friend catch her & being her to Fresno. I have been fostering her for about 3 weeks now. I would keep her but I already have 1 cat and live in a small apartment. Also I'm already keeping the baby.
Kala needs a quiet, peaceful home. Preferably no kids or other pets. She needs someone with patience, as she can be a little shy at first. Indoor only.
Kala is FIV Negative. She has been spayed & up to date on her vaccines. She eats dry & wet cat food. She is a little scared as I think she may have been abused in her past.
Kala is currently living in Fresno, CA 93726