Kitten 18701 (Mini Max) has been adopted!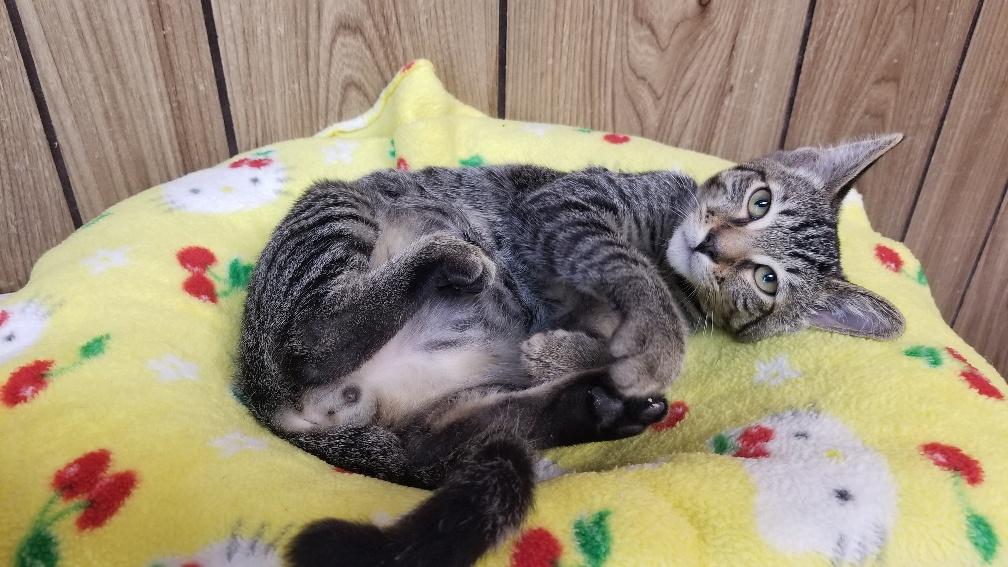 This is little Mini Max, he isn't so mini anymore. Where do we start? He came to us as an orphaned kitten at about 4 weeks old. Mini Max was too small to stay at the sanctuary, so he was fortunate enough to go to foster care. While in foster care he grew nice and strong, social, and blossomed into a great little kitten. Once he became a little older and able to eat on his own, he was transferred to our directors home. There he was free-roaming in a big spacious room and was showered with all the food and love he could want. Fast forward, now he's ready for adoption! His foster mom would sing a little song to him and he comes running to the door, this kid knows his name! He's a stripey little fellow with an awesome personality, looking for a forever home.
You won't be disappointed!