Cat 18869 (Lux) is a sanctuary resident.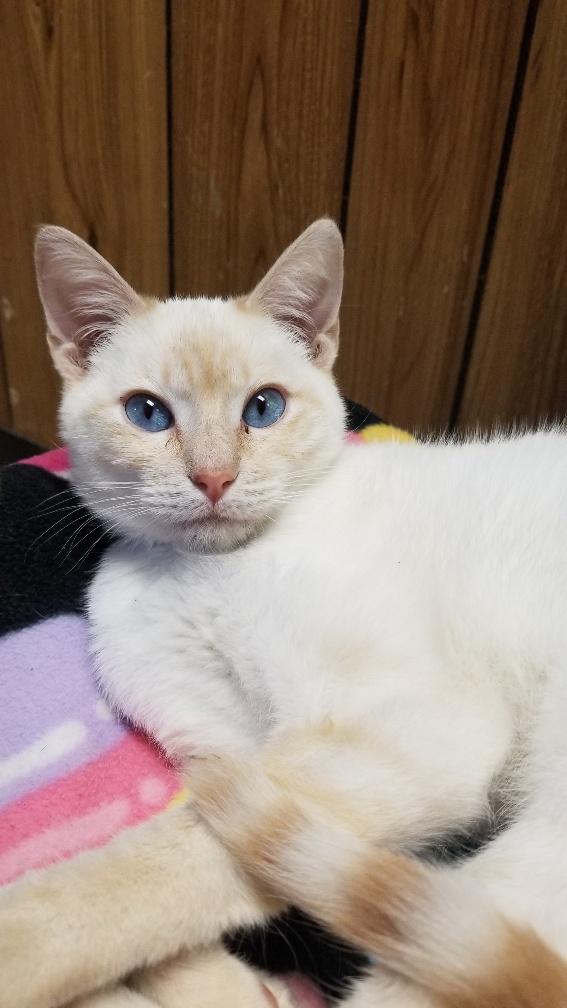 Male
Siamese Mix
Flame Point
1 year old
Hi! I'm Kitten 18869 and I'm looking for my furrever home. One thing about me is my eyesight is not that great, I can not see that well and can bump into things. That doesn't stop me though! I run around, go to my food bowl and litter box just fine. One thing I can't seem to find is enough cheek & head scratches! I may be tiny but I have a purr like a motorboat and won't stop once you start to pet me. I run around and play with all my friends and find a nice warm spot to lay I when it's nap time. I'm very affectionate and will reward you with the loudest purrs if you adopt me. Please be my furrever pal!
Please note: Lux has had two surgeries in both his legs. He has recovered fine, he has a slight wobble when he walks but that doesn't stop him from playing & running around. If he has a big day with lots of stimulation he could possibly have a seizure, we want his furrever family to understand how to care for a special needs cat. He is a very special boy and does require a little more attention but he'll reward his family with all the purrs and cuddles he can offer.