Bumble Bee has been adopted!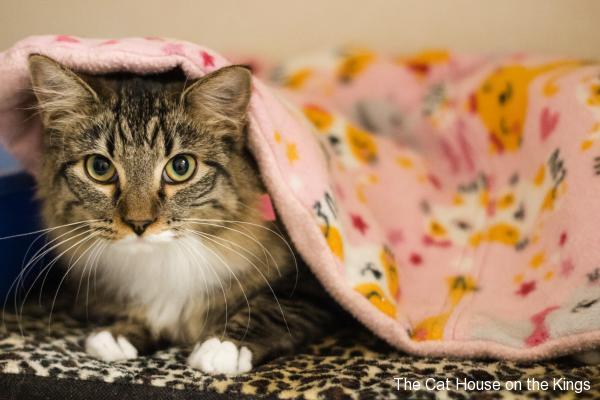 Bumblebee and Honeybee (daughter and mother) were found together outside in the mountains before being scooped up and rescued. Bumblebee is a total diva with a definite touch of sassy cattitude and you'll hardly notice that she's a tripod (only three legs) ~ she gets around like a champ when she wants to. She purrs like a bumblebee and you will find her buzzing around as she pounces, plays and explores when she's ready. She is definitely one of those cats with a mind of her own and she'll do best in a cat-experienced home with plenty of patience, tolerance and willingness to cater to her desires. (She doesn't seem particularly thrilled with being in our kitten room surrounded by a crowd of kittens ~ but she'd probably do fine in a house with only a few pets. Or just her.)

She is listed as special needs because she's a tripod!