Maggie is available for adoption at our Blackstone Ave Petco Adoption Center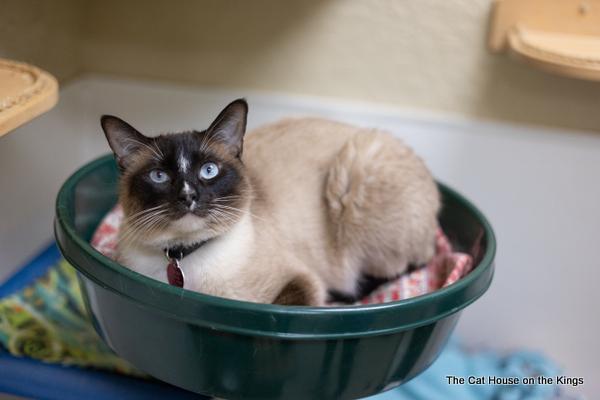 Female
Siamese Mix
Seal Point/Snow shoe
3 years old
Beautiful, affectionate spicy Maggie recently was returned because she lost her long time home, she is a little put out having to live at our adoption center. Darling Maggie is full of spritely fun, enjoys every kind of toy and kitty adventure, has been fine with other cats. Her beautifully marked coat is luxuriously dense, her eyes as blue as bright sapphire jewels, and her dark velvet nose highlighted by a memorably jaunty sweep of soft white. Could this fun, affectionate, photogenic sweetheart and her new loved life in the circle of your welcoming world? Maggie does not like dogs and needs a home with no dogs. Maggie can be a little spicy, but that is to be expected she is a female Siamese who thinks she is a princess. She can get a little over stimulated so would be best in a home with no small children.

Please note:
Maggie is shown as a Siamese Mix based solely on her appearance. We rarely take in purebred animals, so virtually all of them are a mix of several breeds. Do not make an adoption decision based only on our breed designation, especially if you are concerned about allergies.
Maggie needs a home with no dogs and no young children.