Chet is available for adoption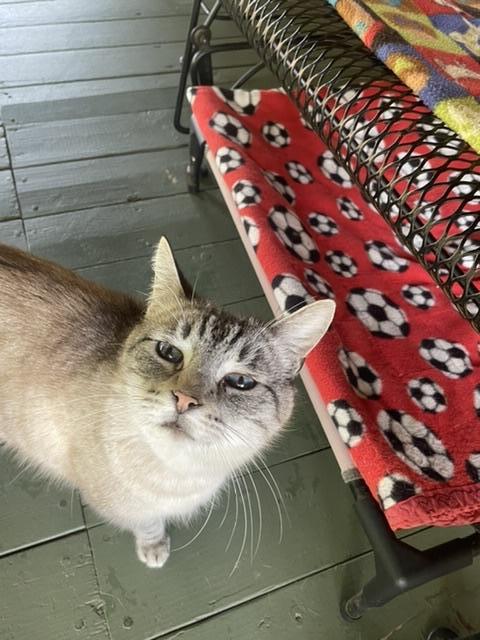 Male
Siamese Mix
Lynx Point
10 years old
Meet Chet, he's a handsome Siamese mix kitty with beautiful blue eyes, who along with his brother PB they are looking for a home of their own together, they lost their home at not fault of their own. They both get along well with other cats and seem to do fine with well behaved dogs. They are a very friendly, sweet and playful pair, they would make a great addition to a family or any home looking for love!!
Chet and PB are a bonded pair and must be adopted together!! Don't apply for one without the other!!
Please note:
Chet is shown as a Siamese Mix based solely on his appearance. We rarely take in purebred animals, so virtually all of them are a mix of several breeds. Do not make an adoption decision based only on our breed designation, especially if you are concerned about allergies.