Cookie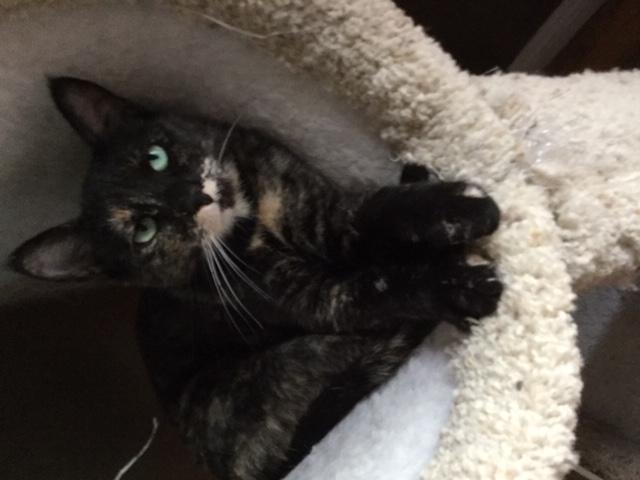 Female
Domestic Short Hair
Tortoiseshell
Cookie is not in the care of The Cat House on the Kings and we cannot vouch for her personality or health status. Please call (661) 379-4249 with questions; do not contact The Cat House on the Kings about Cookie!
Cookie is a little shy at first but will warm up to you. She has beautiful green eyes and gorgeous markings. I checked the medium box but Cookie is actually no bigger than my 6 month kitten.
Cookie and her kittens were found by a friend who brought them to me. Cookie was basically between 6-7 months herself as a juvenile that had not been spayed. She was a wonderful mother to her kittens but now it is time for her to find her forever home.
Cookie is rather shy to start so a lot of children or very nosey house would not be good for her. She prefers a quiet house where either she is the only cat or she is with another cat that is not aggressive. She would make a wonderful companion cat for an older person.
Cookie really needs a human with patience and love to let her bloom.
Cookie is currently living in Bakersfield, CA 93312