Camelia has been adopted!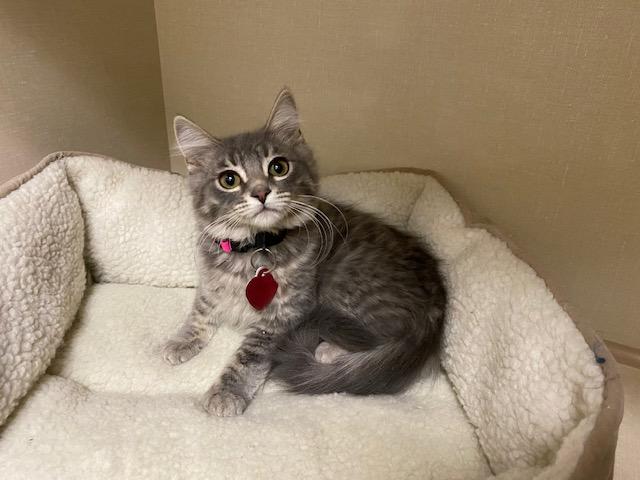 Sweet, sensitive Camelia is a gentle spirit who is easily frightened and overwhelmed by people, noise and change. And when she gets scared, she sometimes scratches and bites. She's still very young and she just needs an experienced cat home that's calm, quiet and filled with understanding and cat-loving people who will give her time, space and plenty of love as she grows and blooms into the amazingly awesome fluffy princess she is meant to be. Are you ready to give her some love on her own terms? Time to feel comfortable and settle in? We promise that she's more than worth the challenge!
We have listed this cat as Maine Coon mix based ONLY on its appearance. The reality is that the vast majority of cats and kittens in rescue are mixed breed cats of one form or another because the likelihood that two unfixed purebred cats were running around and making kittens is extremely remote. Our recommendation is always to choose a new pet based on personality, appearance, charm, and who "clicks" with you and NOT on any breed description we are using.