Kitten 19379 has been adopted!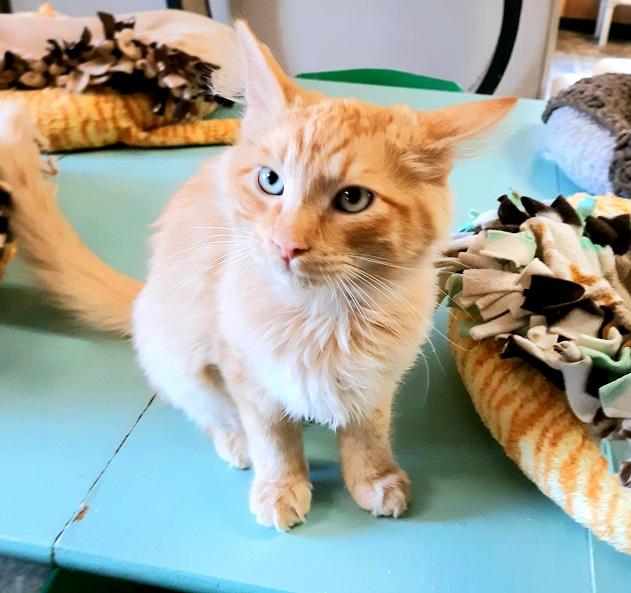 This darling little boy loves to be around people. When you pick him up he has an instapurr. He is curious about everything. He has a lot of kitten business to do. He likes to play almost as much as he likes to eat, he has pretty long hair and will need to be brushed daily. Will make a great family addition!
We have listed this cat as Maine Coon mix based ONLY on its appearance. The reality is that the vast majority of cats and kittens in rescue are mixed breed cats of one form or another because the likelihood that two unfixed purebred cats were running around and making kittens is extremely remote. For example, if a kitten or cat is all grey and a shorthair, we may choose to list it as a Russian Blue Mix. This does not mean that the kitten actually has ANY Russian Blue in it whatsoever, and this should not be relied upon if you are making an adoption decision based on allergies. We also list particularly fluffy kittens as Maine Coon Mixes for the same reason. Our recommendation is always to choose a new pet based on personality, appearance, charm, and who "clicks" with you and NOT on any breed description we are using.