Mr. Whiskers has been adopted!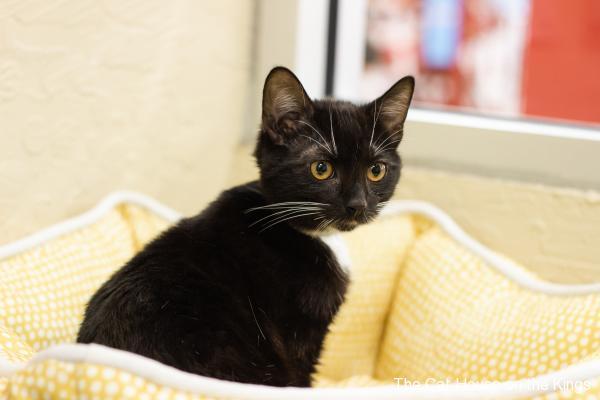 Meet marvelous Mr. Whiskers! This dandy fellow is a classic tuxedo boy always dressed for success in his handsome, satiny black and white attire! An impressive set of the brightest white whiskers completes his impressive good looks! But he's a spunkmeister too, with two lively foster brothers who make a lively, fun-loving playgroup! He brings a little sassiness and the confident athleticism of a jaguar to every romp, race, wrestling match, and kitten adventure! Every kind of toy and the cat tree also get lots of action! When it's time for a cuddle this snugglebug won't take no for an answer! He especially likes to nuzzle your neck while he purrs like a lion, and may add a little kiss for good measure! He's gorgeous from his shiny bright whiskers to his shiny white shoes, with a playful, bold, and loving personality that will make him a joy in a great forever home! Terrific Mr. Whiskers would adore being your beloved new boy!
Pippins and Mr Whiskers are a bonded pair and should be adopted together, they really love each other and would make a great pair.