Pippins has been adopted!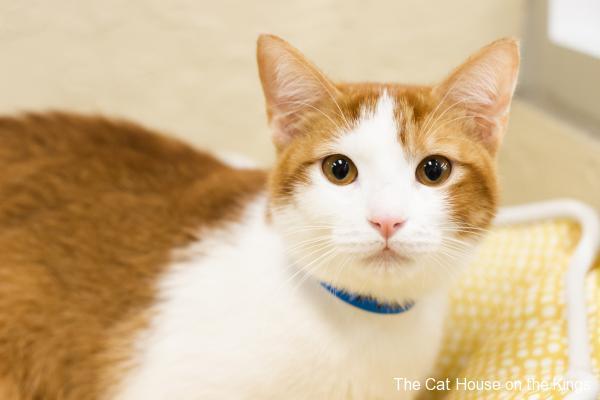 Peek-a-boo with sweet Pippins is a great way to use a pillow and blanket bed top fort! This good-nature cutie also loves to have his soft, satiny little paws rubbed and chirps when he gets happily excited! But he's a smart little fellow, so if he's frightened he may tuck into a little hiding place and come out when the coast is clear! Being carried around is another special treat, but he prefers right side up, thank you, not like a baby! He has enjoyed every lively playtime with his foster brothers and also the bigger cats in his foster home. With his gentle spirit he never get aggressive or ornery but brings his sweetness to everything he trusts. In his classic combination of warm sunset orange and summer cloud white, he is a truly handsome darling of a cuddlebug boy! Affection and devotion will be loving Pippins's gifts to a forever family that will adore him. How about yours?!
Pippins and Mr Whiskers are a bonded pair and should be adopted together, they really love each other and would make a great pair.