Mary Jane has been adopted!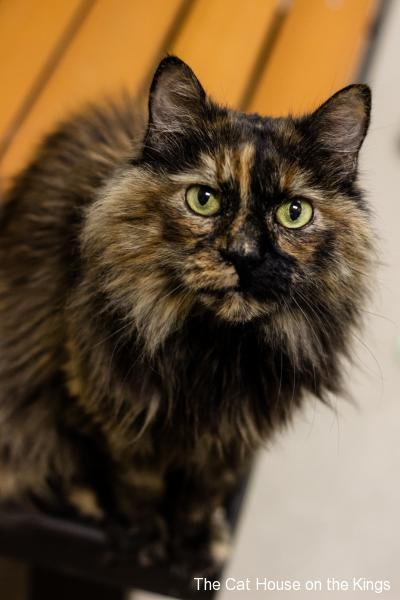 Mary Jane also known as MJ is a total diva. She loves attention & feels that she is owed lots of pets. She doesn't often sow affection, but when she wants to be pet she will come up to me and sniff my hand & wait for me to pet her. When something doesn't go her way she will turn her back & flick her tail to show her displeasure. She also loves to play with the laser pointer & show her hunting skills. She knows she's the queen & when she gets the attention she wants there is no shortage to her purring. She would do well as an only cat, but doesn't mind other cats as long as they know she is in charge!
Chip and MJ came to us from a older lady who passed away, no one in her family would take or care for her cats, they are now in a loving foster home but are desperate for a home of their own, they would make a great pair but would do ok by themselves.