Chipper has been adopted!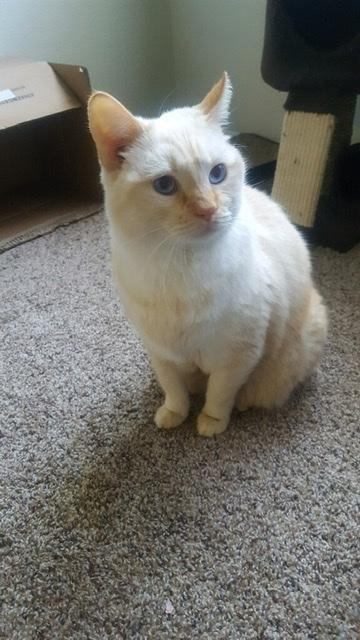 Chip is definitely a mama's boy. He loves the sound of my voice and loves to chat with me. He loves curling up under his blanket, but when I call his name he'll be right by my side rubbing against my leg. He loves to show affection with head butts & kisses. he's very cautions & when he decides he wants to explore he always looks back at me to make sure he has my approval, just like a toddler would. he is very shy around men & children. He would d best in a quiet home as he hates loud noises. He's a total love bug & just needs someone who will love him & give him the attention he needs.
Chip and Mary Jane came to us from a older lady who passed away, no one in her family would take or care for her cats, they are now in a loving foster home but are desperate for a home of their own, they would make a great pair but would do ok by themselves.