Kitten 20044's adoption is in progress!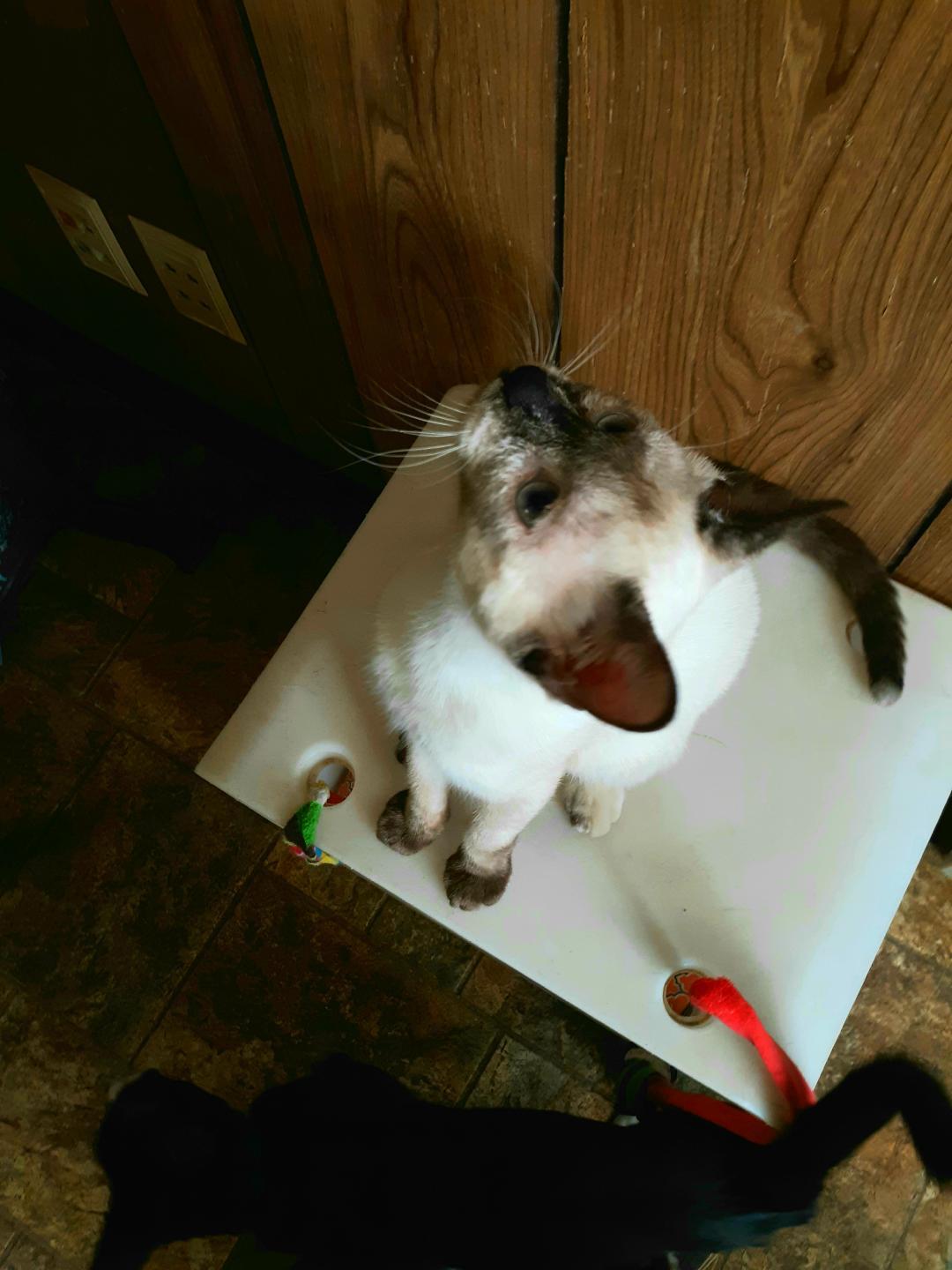 Bunny-soft and fuzzy wuzzy kitten 20044 is sweet as sugar but active and agile as a little Olympian! Every toy is her very favorite and any tube or tower in her world is sure to see a lot of happy kitten action! When she comes in for a landing, she hopes you'll have time to pet her and have a little chat about her wonderfulness! With those impressive ears and big blue eyes, you can bet this lively little beauty doesn't miss much! She has the cutest lips ever! She loves cheek scratches and her tongue is usually gong a little blehp! Adorable, fun-loving kitten 20044 would love to be the cherished addition in your happy, loving home!
Please note:
Kitten 20044 is shown as a Siamese Mix based solely on her appearance. We rarely take in purebred animals, so virtually all of them are a mix of several breeds. Do not make an adoption decision based only on our breed designation, especially if you are concerned about allergies.