Cyclops has been adopted!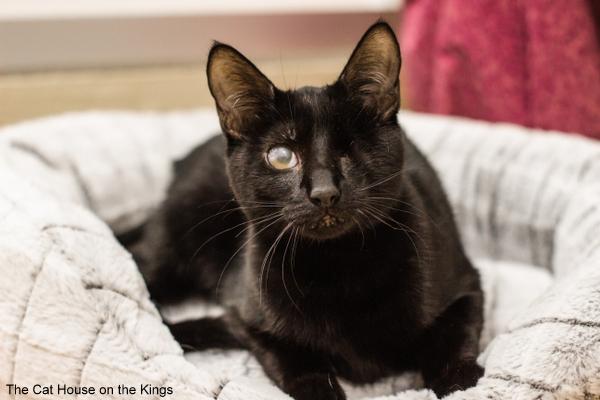 This is Cyclops searching for her furever home! She's a ture warrior! She has had her left eye removed and her right eye is cloudy with little vision! Don't think that slows her down one bit though. This beautiful soul is a ball of energy that has the cutest personality. She LOVES to play with lots of toys, chase her foster brothers/sisters around for playtime, loves her snuggles and her favorite thing to do is suckle on blankets! She's always full of lots of purrs and is very curious of what exciting things are going on around her. She gets along very well with both other cats and well behaved dogs, she is more on the rougher side when she she is playing.
She truly will add so much joy to your life and we hope she's the perfect one eyed fur-baby for you!!