Kitten 20202 is not ready for adoption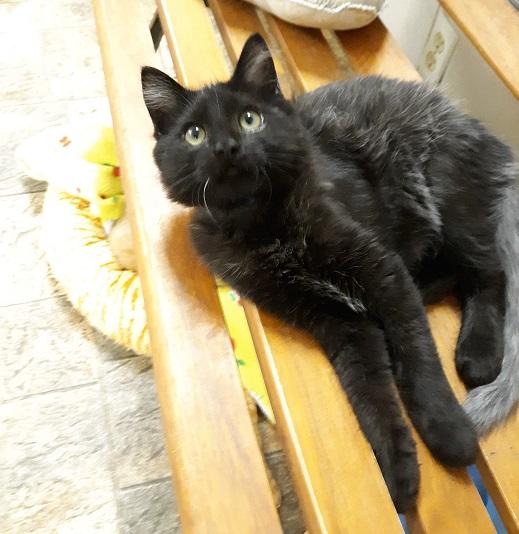 Meet kitten 20202 who is as happy-go-lucky and playful as he is classically & adorable! With that beautifully smokey black fur that is soft and fluffy, this little guy is sure to be a very handsome big guy some day! In the meantime he loves to play, especially with his cutiepie playmates! After a little playtime he quickly settles down for snuggles and lap time and a cozy nap. He loves cheek and head scratches and doesn't mind being picked up. He has been fostered around other cats and gets along well with everyone. This sweet boy hopes you chose him!
Please note:
Kitten 20202 is shown as a Maine Coon Mix based solely on his appearance. We rarely take in purebred animals, so virtually all of them are a mix of several breeds. Do not make an adoption decision based only on our breed designation, especially if you are concerned about allergies.