Shelby is available for adoption at our Blackstone Ave Petco Adoption Center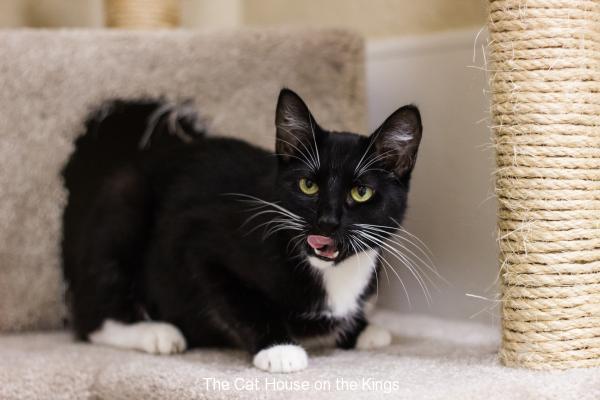 Sweet Shelby has finished her job of loving her two darling kittens and is ready to be someone's beloved girl. She's polished to perfection in her flawlessly classic tuxedo of black and bright white, with a stunning set of whiskers and eyebrows as beautiful accessories! But it's her calm, quiet, and loving personality that will endear her to her forever family. Being petted as often as you have time for makes her happy, and lounging elegantly on a window sill or cat tree watching the birds outside are all the entertainment needed for her contentment. She's a lovable beauty who will be a soothing and devoted companion in a home where she will be treasured. Could precious Shelby be your lovely jewel?
Shelby is not good with dogs, she let her foster dog eventually walk around her but they were never friends.