Felix has been adopted!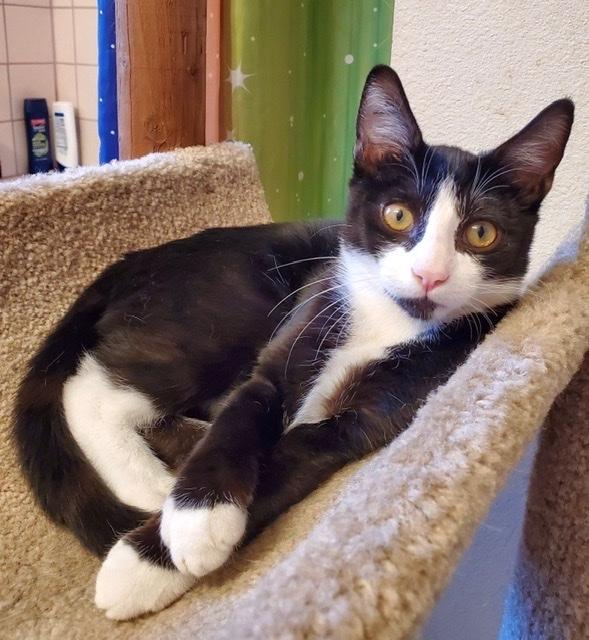 Felix is a very loving, sweet & affectionate, but also demanding and very vocal & meows loudly when he's hungry or when he wants attention from his humans. He will climb into your lap when we wants to snuggle& purrs copiously. He is very playful & likes to play in the bathtub with a ball with the bell. He has an adorable white tip on his tail that is so cute. He will follow you around like a dog and wants to be where you are. He gets along with other cats but like people better and does well with kids.
Are you looking for a cat that acts like a dog? Then Felix might be your new friend!