Ringo is available for adoption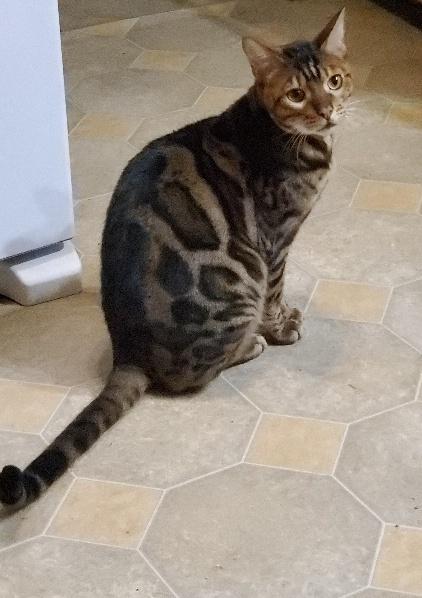 Ringo is a once in a lifetime cat. Lynea says after close to 40,000 rescues Ringo is by far the most beautiful cat she has ever seen.
He was originally purchased from a breeder 4 years ago for $4,000 and has lived in Newport Beach since then. Not sure why , however, current owner said their dogs harassed him to the extent that they needed to find him a new home.
Ringo just turned 4 years old. He adjusts quickly to new environment. Because he is a Bengal he will need a larger home where he can release his wild instincts NOTHING UNDER 2,000 SF, no apartments. He will need to be an inside only and a CATIO would be a boon.
Lynea will take personal responsibility for his adoption as he has been with her since surrender. Home visit will be part of adoption.
Please, serious adopters only. For further questions please email: lynea@cathouseonthekings.com
https://www.petfinder.com/cat-breeds/bengal/
Please note:
The adoption fee for Ringo is $1000 (not subject to any discount or special offer)