Simone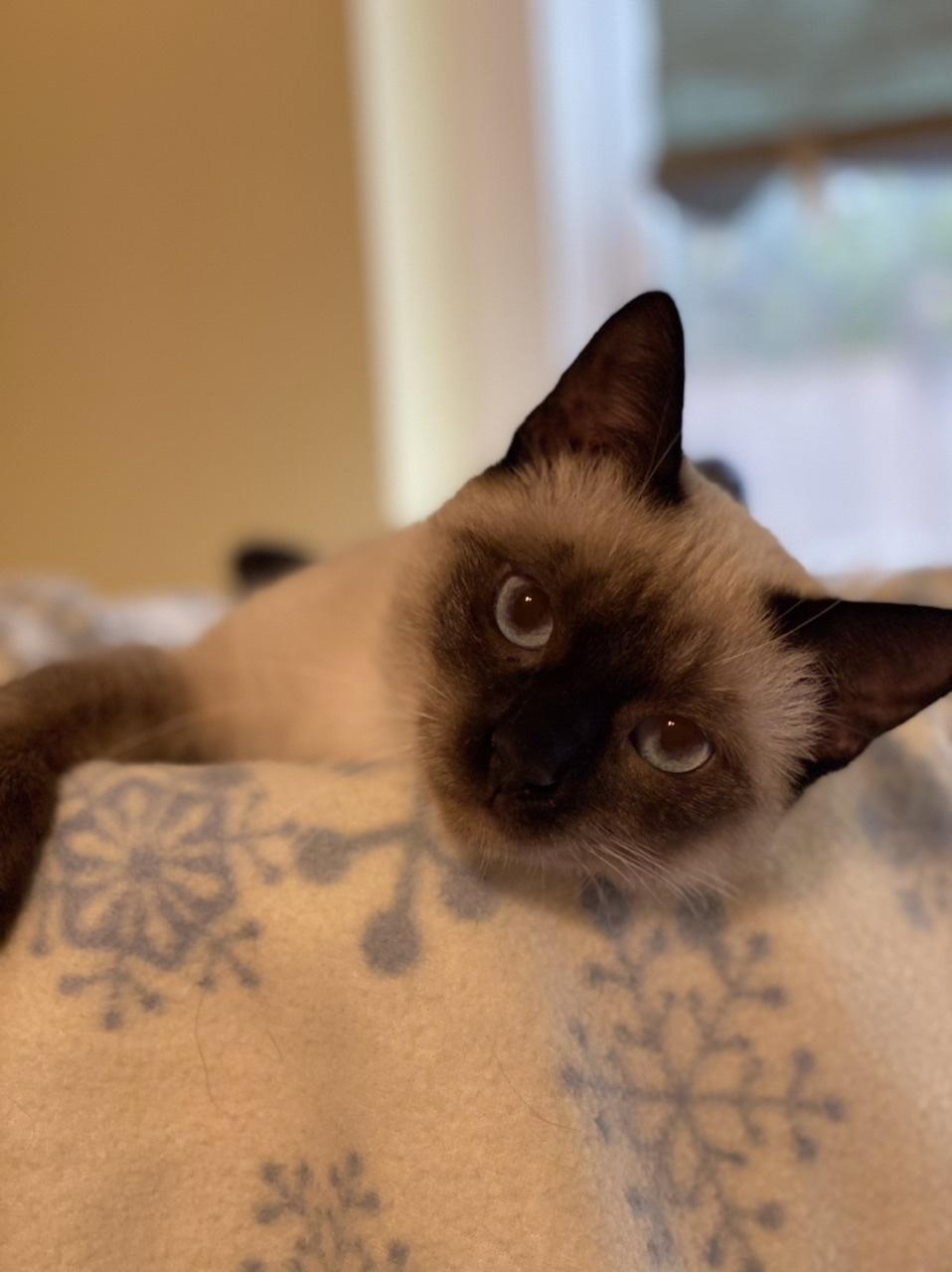 Simone the blue eyed Siamese has overcome so much in her short little life, she was rescued from a local animal control agency with a torn Achilles tendon, she needed surgery, a pin and 3 months of recovery in foster care. We are not sure what happened but we were happy we could step in and get her the care she needed. She is a exceptional kitty, but she acts just like a Siamese, she is talkative, she is bossy and she is not really fond of other kitties that are her age or older, she does fine with the young foster kittens in her foster home but tortures the adult cats. She does great with well behaved dogs but will put them in their place if they get to bossy. You would think with the injury to her leg it would hold her back but she has been cleared by the vet and she runs, climbs, gets on the counters, leaps buildings with a single bound, she is a handful but will make the right house a wonderful kitty. She loves to play and is a busy body who will follow you from room to room like a dog, talking to you the whole time, but also happy to snuggle up in your lap for a nap. The vet does not believe that she will have any long term vet care needed but she does have a slight limp on her back leg.
Simone exudes attitude, so if you are not ok with a cat with attitude then Simone is not the cat for you!
Previous Siamese experience would be helpful.
Please note:
Simone is shown as a Siamese Mix based solely on her appearance. We rarely take in purebred animals, so virtually all of them are a mix of several breeds. Do not make an adoption decision based only on our breed designation, especially if you are concerned about allergies.
Simone would do best as an only child
Simone needs a home with no young children
Simone is ok with dogs