Tessa has been adopted!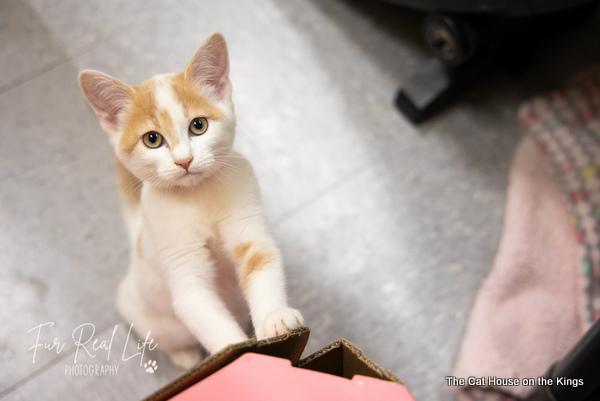 is a sweet Iovable girl. She comes to people and likes to be held and petted. She purrs all the time. She loves chasing the laser light and jumping up at the feather toy.
What a perfect girl darling Tessa is! In her foster home she is described as "super sweet, lovable, friendly, and full of playful fun"! This happy darling romps right to people and always hopes to be held and cuddled and petted! Her melodic purr is beautiful and non-stop through enthusiastic playtimes and cozy snuggle times! Her special favorites for fun include laser lights for lively chasing and feather wand toys for jumping and leaping! This gorgeous girl is picture-perfect in a soft and luxurious coat of rich ivory with a gorgeous little face sweetly and uniquely highlighted by a "hat" of velvety apricot orange, and beautiful, bright eyes expertly outlined in dramatic black! She's a doll from head to toe to tail with a winning personality and heart full of joyful affection. Precious Tessa would adore being the beloved girl in a forever home as sweet as she is. How about yours?!