Panda has been adopted!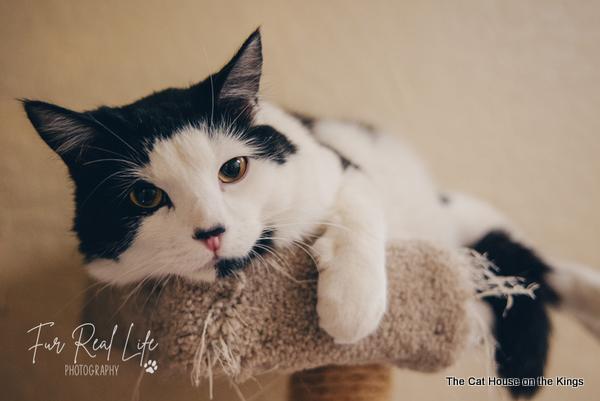 Meet pretty-as-a-picture Panda - a picture painted by none other than Picasso, that is, in his cubist phase! This precious-guy is a handsome study in an always-classic pattern of raven black and cloud white, a handsome look for every occasion! His silky suit is extra long and extra silky, so isn't it wonderful that one of his most favorite things is being brushed! He's gentle and loving with a personality that matches his elegance and also gets along well with other cats. He loves to show his affection for his human with occasional love nips. This playful sweetheart is ready and patiently waiting to be someone's onyx and ivory treasure. Could precious Panda be the perfect guy for you?
Panda needs an experienced cat home because of his love bites when he gets excited.