Cat 21722 (Pumpkin Pie)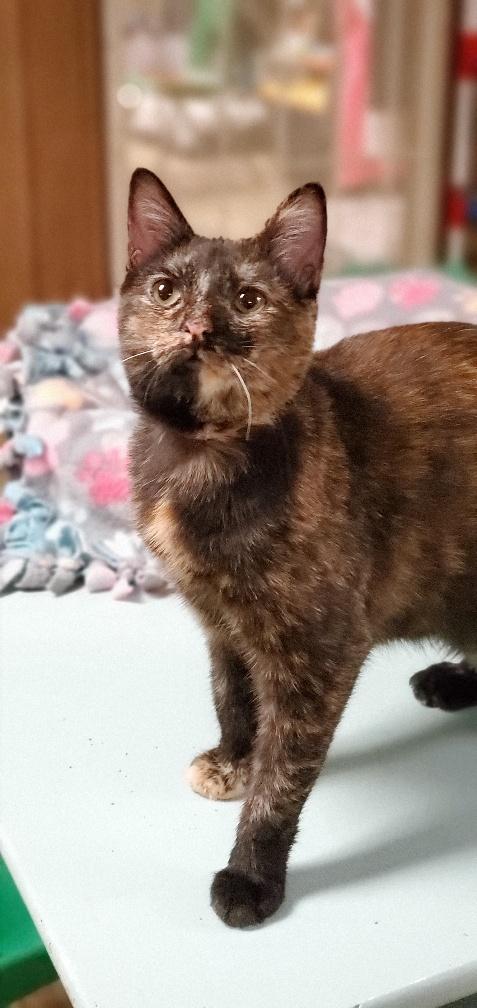 Could Pumpkin Pie be the kitty for you? She's the first one to bound into the room to meet and greet everyone, and leads the way in the buffet line, and cozies right up in a welcoming lap for any offered snuggles and cuddles?! And she has a winning, awesome purr that she shares generously! With her high-energy spirit and bright intelligence she's a great favorite playmate of her sweet siblings! Romps and races through the house are a common occurrence with this adorable little kitten caucus, with jinglebell balls and ones that crinkle often in play! She has also gotten along with adult cats but is still cautious with the dog. What a doll she is in her gorgeous, silky coat of soft colors and a perky little face purrfectly highlighted with brushstrokes of ivory around her bright eyes! This cuddlebug sweetheart has everything needed to win the hearts in a loving forever family! Precious Pumpkin Pie would love to be your #1!
Full disclosure---she loves to jump on your back and purr in your ear!