Katniss has been adopted!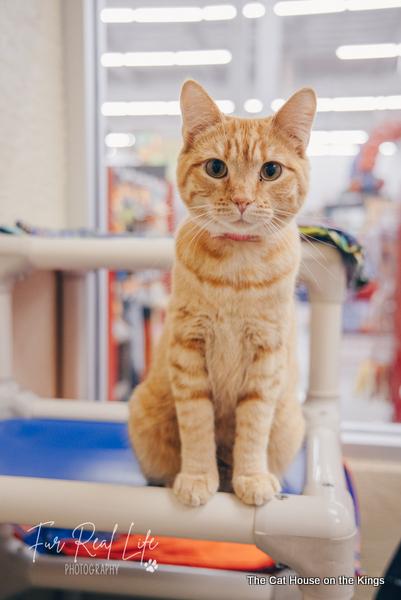 Sweet and loving Katniss has a super soft, plush, orange coat that sets her apart as most orange colored cats are males. She sometimes carries her tail over her back. Katniss is very affectionate and quite playful. She loves to snuggle and give kisses. If you want to adopt more than one kitten, take a look at her foster sibs. They all have the best kitten personalities and will bring joy to your home.
Peeta and Katniss would make a great pair if your looking for a pair!