Cat 21817 (Mr Purr) is not ready for adoption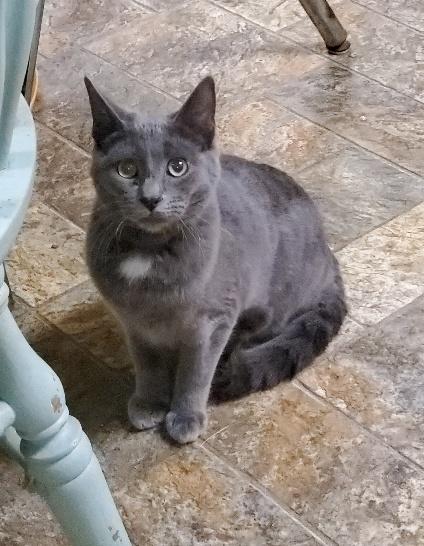 With a name like Mr. Purr it's no surprise this beauty is a bouncy, pouncy energetic ball of life who is constantly on the go! Any toy he gets his paws make for a happy, good-natured playtime, and his explorer's curiosity has him hopping into any paper bag or empty box. He loves to lounge around and cuddle, that's when his big, lovely purr starts to rumble. Cat trees are his preferred place to nap, but he likes to snuggle when he runs out of that kitten energy, and at bedtime this plushy sweetheart will be under your blankets nestled against your legs. Gorgeous Mr. Purr is a jewel through and through and is ready to steal the hearts in a great, loving forever family. How about yours?!
Please note:
Cat 21817 (Mr Purr) is shown as a Russian Blue Mix based solely on his appearance. We rarely take in purebred animals, so virtually all of them are a mix of several breeds. Do not make an adoption decision based only on our breed designation, especially if you are concerned about allergies.