Cat 21925's adoption is in progress!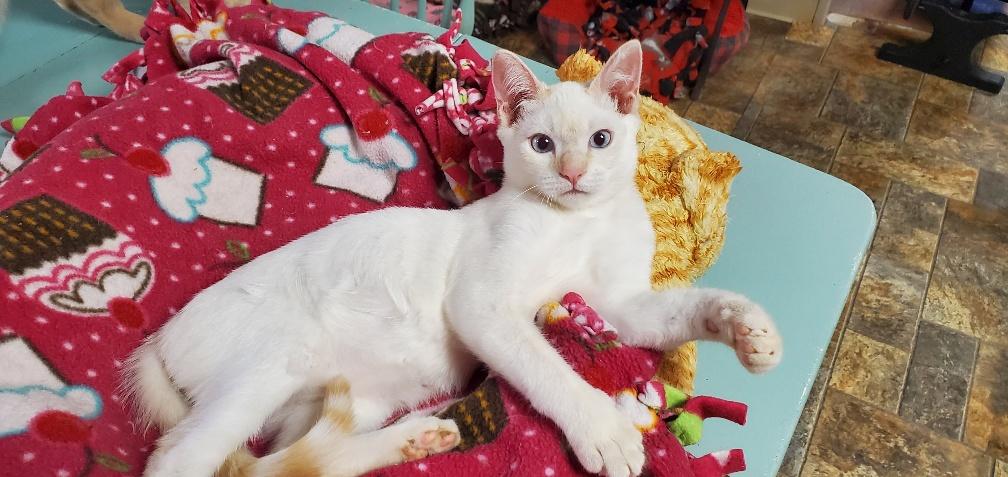 Super sweet Kitten 21925 is a picture-perfect little beauty with sky blue eyes and soft, floofy flame point markings. He started out small and delicate but has grown quickly into a strong, independent kitten who is sensibly cautious in new situations but turns on his lovely purr once he is comfortable. This sweetheart can often be found lounging happily on a pile of pillows like a handsome, prince watching whatever activity he finds entertaining He's a happy playmate with his playmates and likes jinglebell balls and soft cloth mice to bat, he would also be quite content cuddling with his humans and soak up all the love and attention! Such sweetness and cuteness will endear him to a forever family that will cherish him. Could loving little Kitten 21925 be the perfect touch of royalty for you? Apply today!
Please note:
Cat 21925 is shown as a Siamese Mix based solely on his appearance. We rarely take in purebred animals, so virtually all of them are a mix of several breeds. Do not make an adoption decision based only on our breed designation, especially if you are concerned about allergies.