Cat 22164 (Bullet) has been adopted!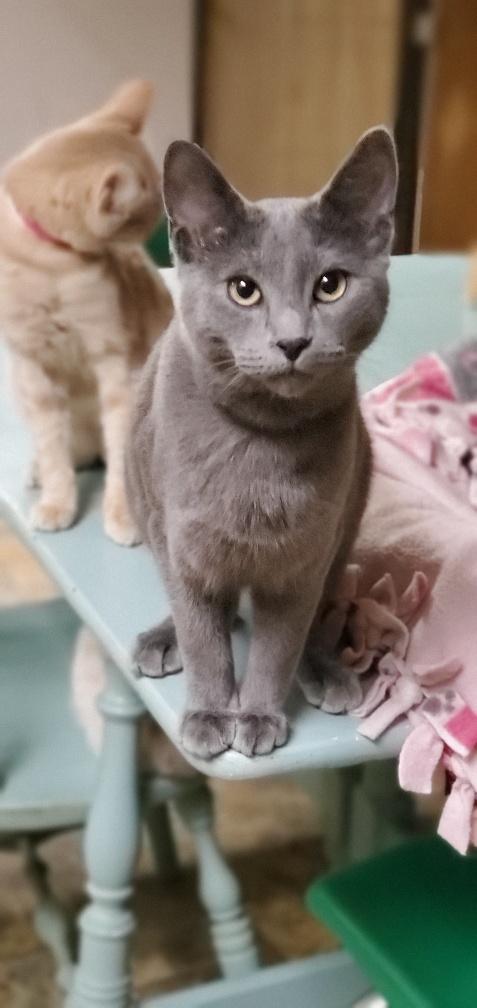 Darling Cat 22164 hopes you have a chin he can tuck her fuzzy wuzzy self under when he gets tired from his busy playtimes and adventures! With his adorable sibling and playmates there is plenty of chasing, racing, and romping, and all the kitten explorations that satisfy this precious sweetheart's big curiosity! But when it's time to rest and recharge you will find him in a cozy cuddlepuddle with her kitten friends or right under your comfy chin! His affectionate, happy, and easy-going nature makes him an irresistible little lovebug! He's a beauty too with a dense, silky-soft coat of rich velvety grays and an elegant face with the loveliest big smile! He is a talker too, a typical blue trait. He will let you know when he wants his cuddles and head scratches! Full warning, this kiddo will leap to get into your arms! Check out his video: Bullet in action He finds his target and won't stop until he's in your arms or lap.
Cat 22164 would adore being your beloved new pal!